Meet Emily Kinkead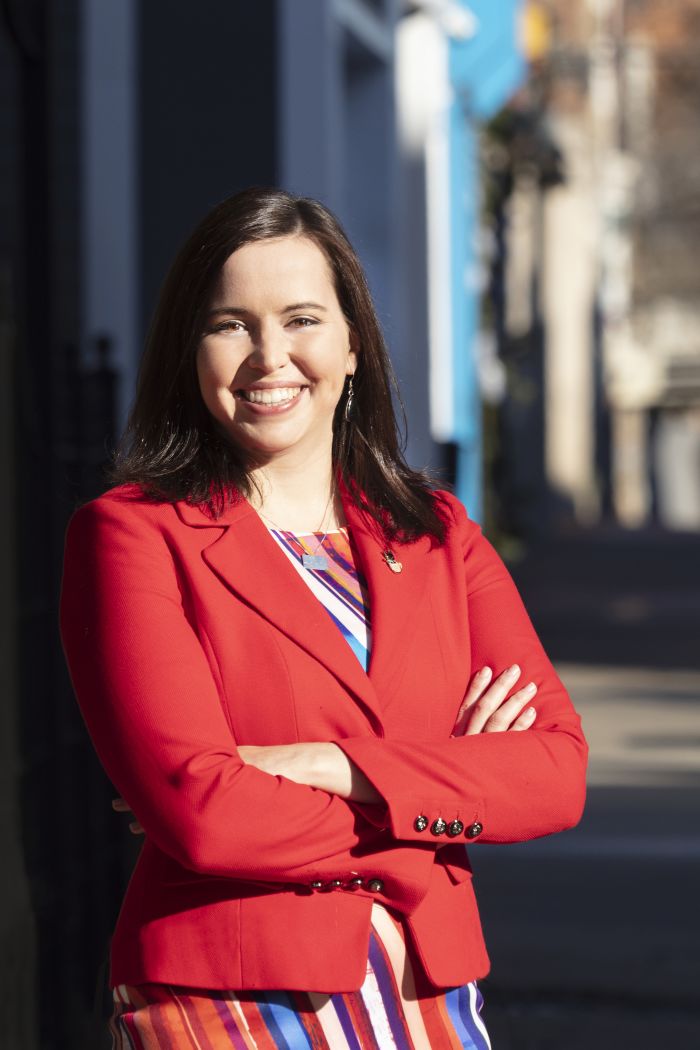 Emily was elected to serve Pennsylvania's 20th Legislative District in 2020. In a time filled with turmoil because of a raging pandemic, growing partisan strife, and ongoing attacks on our democracy and ability to vote, Emily has spent her time in office committed to being a voice for her district and advocating for the values that she believes need to be more central in our government policy - justice, equity, and diversity.
Emily was born on Pittsburgh's Northside, the child of a Pittsburgh paramedic, and after living everywhere from North Dakota to Washington, DC, returned to her roots in Pittsburgh. She learned her commitment to service from her dad who lives by the mantra that that you help people if you can. Before entering public service as a legislator, she applied this less in her career, tackling some of our society's toughest problems - disability rights, campaign finance reform, gerrymandering reform, climate change, advocacy for HIV+ individuals, immigration, and criminal justice reform. Emily also worked in the legislative policy office at the National Institutes of Health and provided legal aid to vulnerable individuals facing eviction.
Deeply dedicated to addressing disparities in the law, Emily co-chairs a program through the Women in the Law Division of the Allegheny County Bar Association that aims to end bias in the legal profession. Emily also serves on the board of a local local environmental conservation non-profit, Scenic Pittsburgh. As a member of Pittsburgh's 50 Finest 2019, she dedicated herself to increasing awareness about cystic fibrosis and raising money to fund research to find a cure.
Emily understands that Pennsylvanians have lost trust in our democracy, and faith in the ability of their government to serve the people. She knows we need leaders with the guts and determination to put themselves on the front lines and fight for change. We need leaders who listen to the needs of every community and take those concerns into the halls of power to effectuate long-overdue changes.
Emily received two Bachelor's degrees - Biology and Political Science - from Bloomsburg University of Pennsylvania and her Juris Doctorate from the University of Pittsburgh School of Law. She lives in Brighton Heights with her cats.